Burlington, VT is getting a lot of press for its announcement that it is the fir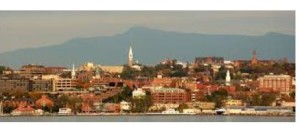 st U.S. city to run on 100% Renewable Electricity. I think this is great because Burlington set a sustainability goal for itself, put a plan in place and has been very successful in achieving its goals. That begs the question: What does renewable energy mean to you?
I have been doing an informal survey. Results? Folk on the street and in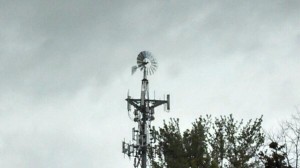 the coffee houses think that renewable energy includes sources that have low environmental impact and constantly renew: Wind, Solar, Geothermal and Hydro. Period.
The EPA has a much broader definition. It says that Renewable Energy includes fuel sources that restore themselves over short periods of time and do not diminish: solar, wind, hydro, organic plant and waste material (eligible biomass), and the earth's heat (geothermal). It has a stricter definition for GREEN POWER which includes: solar, wind, geothermal, biogas, eligible biomass, and low-impact small hydroelectric sources that produce electricity with an environmental profile superior to conventional power technologies, produce no fossil-fuel based greenhouse gas emissions, and have been built within the last 15 years. (www.epa.gov/greenpower/gpmarket/ accessed 7/28/2015).
Burlington uses the EPA definition. Using their 2013 published data, Burlington's electricity generation is sourced from the following sources:
Wood or Biomass               45.0%
Wind, Hydro, Solar            49.4%
Oil, Natural Gas, Other     5.6%
So, yes, under the EPA definition, Burlington generates just about 100% of its electricity from renewables. What about that 5.6% you ask? Well, using a creative series of buying and selling SREC's (Solar Renewable Energy Credits), that 5.6% is translated into renewables…on paper. The sticking point for me? That wood/ biomass component and the carbon and toxic emissions represents.
According to the City, the biomass consists of wood chips from the region's logging industry and that the emissions are one one-hundredth of the allowable federal level and the only visible emissions are little more than water vapor in cool weather. In 2014, the Massachusetts based Partnership for Policy Integrity conducted the study: Trees, Trash, and Toxics: How Biomass Energy Has Become the New Coal, that found that, "…biomass facilities release as much as 50 percent more carbon dioxide than coal plants per megawatt-hour, and as much as 100 percent more than other air pollutants. The contaminants include carbon monoxide, nitrogen oxides, particulate matter and volatile organic compounds (VOCs)".  I have not yet been able to find actual emissions data from Burlington's McNeil BED plant.
I think that Burlington has achieved a remarkable feat in weaning itself from fossil fuels for its electricity generation but I also think that biomass is just a less bad alternative energy source and that it is not a renewable source. It is a waste management strategy that, when burned, can produce electricity.
I thank Burlington, VT for raising the bar and for showing other cities that weaning themselves from fossil fuels is possible…for electricity generation. I hope that the next phase of Burlington's goal setting focuses on weaning itself from biomass for electricity and weaning itself from the fossil fuels it burns for heat (natural gas). I also hope that other U.S. cities step up to the challenge set by this most progressive city.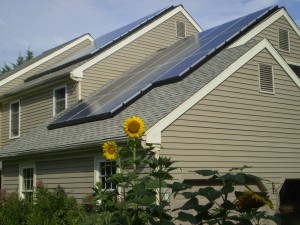 So what does renewable energy mean to me? Wind, Solar, Geothermal and Hydro – with no carbon emissions and no creation of toxic fumes. I think renewable energy should be defined as power generation that does not harm, uses the energy of the earth and the sky, and is inexhaustibly renewed by nature – not manipulated by man.
{ 1 comment }