Pull out your water bills for the past year and calculate total usage
Divide through by 365 to obtain a daily usage number
The EPA calculates standard US daily household water usage on three levels.  Take a look at the following chart.  Where does your consumption fit?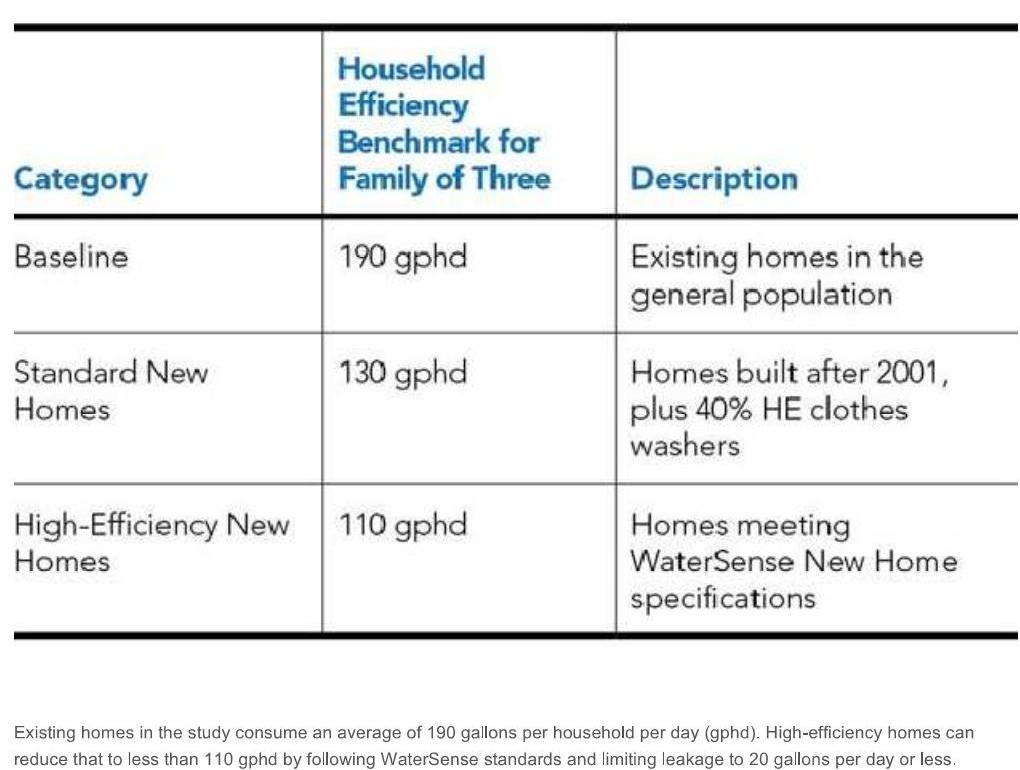 My 1990 tract house with 4 people was 197gphd in 2009.
That same house was 93gphd in 2013.

Note: gphd means gallons per household per day.
If your usage is within the Baseline range, set a Water Budget Goal for the Standard range and measure your performance against goal every quarter.  If you are in the Standard range push for High-Efficiency!
If your usage is significantly above Baseline…well, think of that as opportunity for easily finding utility savings.  Set your Water Budget at 190gphd.
Find some easy ways to save water in the GreenBeams Hands-on-Green tutorials.
{ 0 comments }