April 2013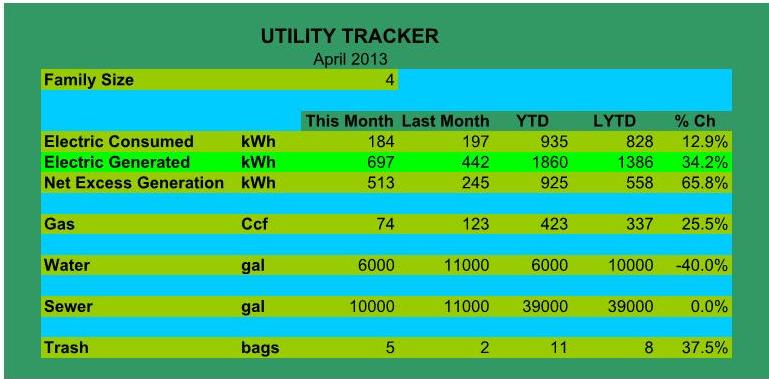 Year-to-date electricity usage is up over last year which we attribute to running the heating system longer into the spring than we have in past years – its has been warm during the day but brrrr, it has been cold at night.  Three nights ago (we are in May now) it was 32 degrees in the vegetable garden. Still, we are looking for Y-T-Y reductions, not increases, so we need to be more mindful of utilization.
On the production side we are 34% ahead of last year.  That is directly attributable to clear, bright blue skies.  (Troublingly, that also means that the rain barrels are almost dry).  We had our highest production day ever last week with 39kWh produced by our roof top array!
Gas consumption is also up over last year – a whopping 25% higher.  Again, we blame the persistent cold weather.  Can't blame the sun, it has been drying all the clothes and other wash very effectively on the clothesline.