The Green Sheet – 2017 Greenbeams Sustainability News
 A LITTLE BIT OF 2017 SUSTAINABILITY NEWS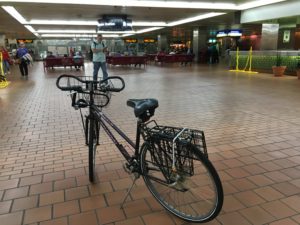 Greenbeams now has two rain barrels in the city and one at the beach! Didn't use the outdoors taps in 2017!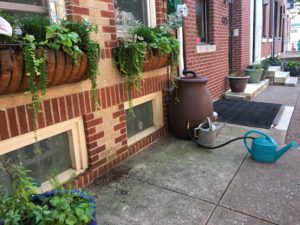 Since we started keeping track in 2017, we used bicycle transportation 26% of the time, buses and trains 7% and walking 6%.  Sadly, we rode in a car 63% of the time but that will change in 2018 as we will be more conscious of our choices.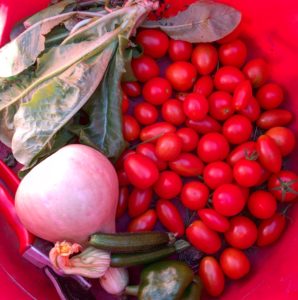 We used 3% less water in 2017 over 2016 and 2% less electricity – not huge gains but moving in the right direction.

We adopted a community garden plot in 2017 and grew almost all of the vegetables that we ate and have canned up tomatoes, pesto, fig chutney and apple sauce for the winter months.  If you can, get yourself a community garden plot – meet new people, learn about new veggies to cultivate and have an excuse to get out in the sun! We also harvested grapes, garlic, and lots of herbs from the gardens around the house.
We participated in the Climate Reality training with Al Gore – that was eye opening and energy charged with people from all over the world engaging on how to educate and develop means to combat climate change through activism, speaking and advocating for changing to renewables.
The One-Bag-A-Week Challenge has inspired a few readers to take the plunge into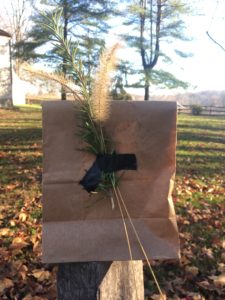 reducing waste and participating in recycling. We were able to reward one faithful reader with an award – seed bombs from Natures Gardens to build her own backyard meadow packed up in a recyclable paper sack and decorated with compostable plants.
We participated in developing the Philadelphia Net Zero Waste Plan and are jazzed up about the possibilities of a cleaner city that has the opportunity to spend tax dollars on education and social good rather than just literally throwing them away at the dump!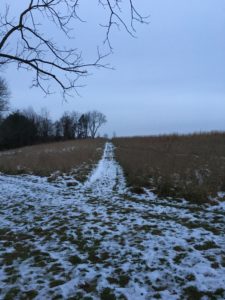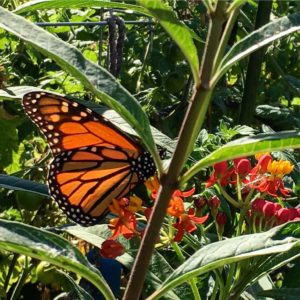 We actively participated in the regions green building community setting plans and learning more about Living Building Challenge, Passive House, Biophilic Design, LEED, and WELL and discovered that the best thing we can all do is contact our local, state and federal representatives about the issues we care about – they don't have time to know everything so become their best resource and make change happen.
The meadow we have been working on has been beautiful all year from the frosts of winter to the blooms of summer.  We are building it up using seeds instead of rooted plants – 2018 will be year-three and promises to be full of natives and native pollinators!
Air sealing has been a mantra of ours for awhile now – one townhouse we have been working on dropped from 18  to 12 ACH50. Still breezy but we are making progress.