March 2014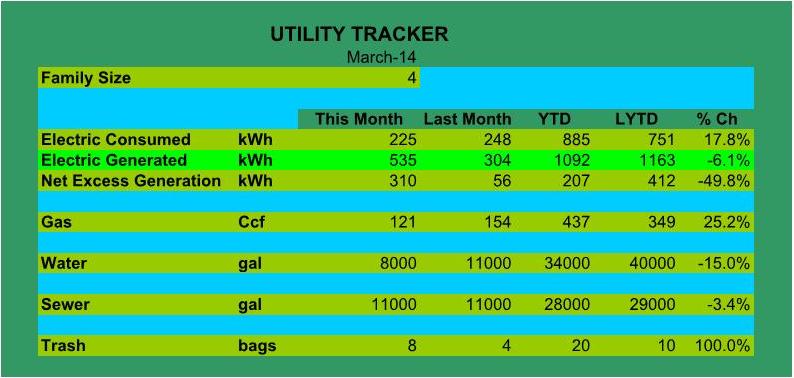 Electric consumption is leveling off because the cold is starting to dissipate and the heater fan is not running as much as it has been.  That said, we are running 18% higher than last year.  That coupled with the cloudy, snowy, rainy days which have made solar generation fall, net excess generation is down 50% over last year.  This month has mads a nice dent in the deficit but that is a lot to make up.  Live with no lights? Cook less? Be watchful of consumption and hope for lots of sun? Candles and wine in the evening, BBQ's and sun dances – sound like they may be in order.
Gas demand is finally falling as the bitter cold of this winter starts to retreat. Hooray!
Oh, and we are moving so trash production has increased dramatically.  That also means that this measurement exercise may be coming to a close in the next few months.