Rainwater Resource Guide
Some Places to Find Rain Barrels
Check your local Conservation District and your municipality for rain barrel fundraiser sales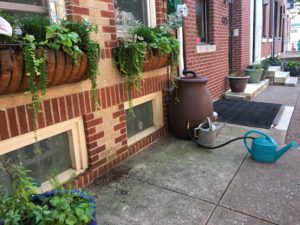 Chicago Rain Barrels: Site has list of retail outlets that sell their rain barrels
Rainwater HOG: Offer unique, modular tanks that can lay flat under a deck, along a fence or just about anywhere.
The Flexible Rain Barrel : Tuff Tech sells flexible, collapsible bag barrels ranging from 150 to 500 gallons in four different colors! they also offer much larger size cisterns.
Rain Harvesting – www.rainharvesting.com: Although they are located in Australia they are worth a look because of their systems designs.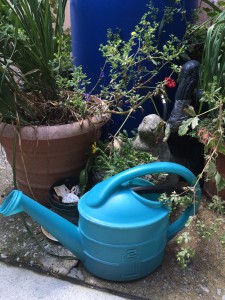 Gardeners Supply Company –  http://www.gardeners.com/Rain-Barrels/Watering_RainBarrels,default,sc.html?utm_medium=cpc&utm_source=Google&utm_term=rain_barrel&utm_campaign=20offcontrol&SC=XNET8019&kwid=f49e2b4b88ef45b38ec2cad8f4907306 : At last count, Gardeners Supply has 10 different kinds of rain barrels for sale through its catalog.
Ace Hardware: Has a number of rain barrels on their site.
Rain Barrel Source: They offer a number of barrels ranging from the collapsible to the artistic!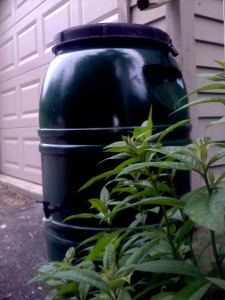 To Learn More
American Rainwater Catchment Association (www.arcsa.org): Has an annual conference and certificate training programs as well as detailed information about rainwater harvesting.
The Virginia Rainwater Harvesting Manual (www.dcr.virginia.gov/documents/stmrainharv.pdf): This is one of the best documents available for learning about rainwater harvesting – the whys and the hows.
The Texas Manual on Rainwater Harvesting (www.twdb.state.tx.us/…/RainwaterHarvestingManual_3rdedition.pdf): Another great guide